How to Quickly & Easily Build Your Own Reliable, Inexpensive, and Precise Autonomous System
15.10.2018 17:13
Join us for a webinar
How to Quickly & Easily Build Your Own Reliable, Inexpensive, and Precise Autonomous System

A key component to autonomous systems has traditionally been the satellite navigation (GPS/GNSS) and inertial navigation (IMU/INS); however, these technologies are typically expensive, difficult to use and difficult to customize. Join this webinar to learn how Aceinna OpenIMU provides a flexible, accurate, and open-source solution to this problem. Learn more.
SPONSORED BY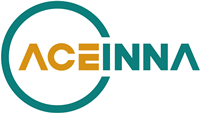 Learn how to cost-effectively develop highly accurate navigation, guidance and localization systems for autonomous vehicles
Understand how to quickly simulate navigation system performance using sensor error models and an on-line tool
Set up and install OpenIMU tool chain
Code a custom GPS/INS algorithm using C-code and Aceinna's extensive open-source algorithm libraries
Download and debug a custom GPS/INS algorithm on an OpenIMU precision inertial measurement unit
Learn to collect and analyze data from navigation hardware using free Python tools
ACEINNA Inc., headquartered in Andover, Massachusetts, provides leading edge MEMS-based sensing solutions that help our customers improve the reliability, cost, features, and performance of their end products and equipment. The company has manufacturing facilities in Wuxi, China, and R&D facilities in San Jose CA, Andover MA, and Chicago IL.